Posted by Jack O'Leary on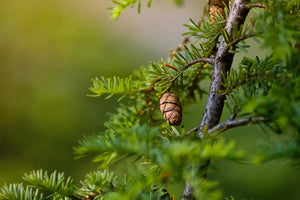 At Inca Trail it's safe to say we're more than bullish on the prospective future of terpenes. Both in and out of the cannabis industry, we believe terpene isolates are underutilized and their utility and potential will only be more and more realized as we help demystify these powerful plant compounds.  First of all.. if you're wondering, what's a terpene? We got you. ter·pene [/ˈtərpēn]  "any of a large group of volatile unsaturated hydrocarbons found in the essential oils of plants, especially conifers and citrus trees." Vague, we know. A terpene is essentially a broad classification of natural plant compounds comprised of...
Posted by Jack O'Leary on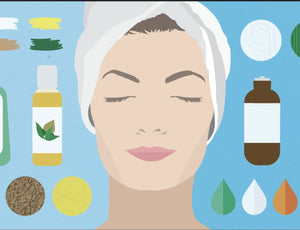 Our skin is our largest organ. It's also our most complicated. The skin plays a crucial role in providing an airtight, watertight and flexible barrier between the outside world and the highly regulated systems within the body. It regulates temperature, immune defense, vitamin production, and, obviously, is in charge of overall sensation. There is a huge focus on skin health, with fierce competition to have glowing, clearer, healthier, younger and fresher skin. This focus can cause secondary problems with self-esteem and mental health. If you're looking for all-natural remedies for common skin care issues, or for a more effective transdermal...
Tags:

all natural face mask, all natural lotion, all natural shampoo, all natural skin product, best terpene, best terpenes, Body Wash, DIY skin care, DIY terpene skin care, health, Inca Trail terpenes, Inca Trail terpenes blog, Lotion, nature terpenes, popular terpenes, Skincare, SunScreen, terpene, terpene benefits, terpene body wash, terpene for skincare, terpene lotion, terpene shampoo, terpene shampoos, terpene skin product, terpene sunscreen, terpene transdermal, terpenes and hand sanitizer, terpenes and lotion, terpenes and skin care products, terpenes and skin health, terpenes for skin care products, terpenes for skincare, Wellness