Posted by Jack O'Leary on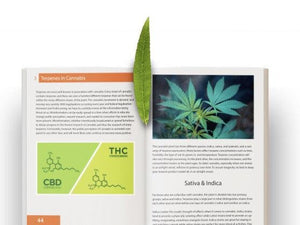 Terpenes represent the aromatic and flavor building blocks of our natural world. They exist in virtually any plant that contains a fragrance and taste, which also happens to include cannabis. They are a vast classification of chemical compounds found in trees, fruits, plants, vegetables, insects, and all throughout nature. The benefits of terpenes have been scientifically evident since at least the 1900s but have been used throughout human history in one form or another. WHY TERPENES? Dictate your product's effect, flavor, and consistency with Inca Trail's pure food grade terpenes. Whether its a cannabis cartridge, a candle, a body wash,...
Tags:

algae, all-natural, alpha-pinene, anorectic, anti-bacterial, Anti-inflammatory, Anxiety, Appetite, apple, aromatherapy, Artichoke, baking, Banana, basics, basil, beer, benefits, Beverage, body, butter, camphene, candles, candy, cannabis, Cherry, cinnamon, clarity, clean, cloves, Cocktail, coconut, conifers, cooking, coronavirus, cream, culture, dessert, drinks, earthy, Eucalyptus, Floral, flower, flowers, focus, food, fruits, fungi, geraniol, Germs, ginger, Grape, hand sanitizer, Headaches, health, herbal, Home, Honey, human, humulene, indica, infused, insect, insects, Lavender, Lemon, libido, Lime, limon, limonene, linalool, Lotion, Mango, marine, meditation, memory, Migraines, mind, Mojito, munchies, myrcenaries, myrcenary, Natural, oil, Orange, oregano, Peppermint, Pina Colada, pineapple, pinene, plant, terpenes
Posted by Jack O'Leary on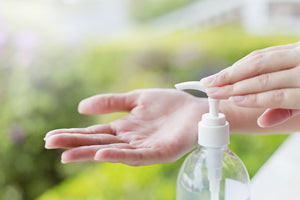 As more and more stores sell out of hand sanitizers due to concerns over SARS, MERS, Covid-19, and coronavirus, learning the simple steps to make a homemade, pleasant smelling hand sanitizer may be necessary (particularly for those in large cities). Miryam Wahrman, a biology professor at William Paterson University authored "The Hand Book: Surviving in a Germ-Filled World," a book about combating a germ-riddled world.All you really need is alcohol, either isopropyl (rubbing) or ethyl (used in beer, wine, and spirits). As long as the solution is at least 60 percent alcohol, you can rub the liquid into your hands...