Terpenes & Us
Posted by Jack O'Leary on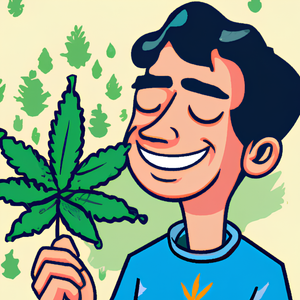 A lot of cannabis products on the shelf these days emphasize meteoric cannabinoid content (THC/CBD), however, a recent study led by Arianne Wilson-Poe, revealed that terpenes provide a subjective appeal that determine the desirability of a particular flower or vape cannabis product. That's right! The terpene profile of a cannabis product and the aroma in general is the most important element for folks looking to enhance their cannabis experience.  Scientists tested the appeal of a cannabis product to an individual with a range of THC potencies (from less than 0.3% to over 30%) in nearly 300 individuals across thousands of consumption sessions. With rising THC potency...
Posted by Jack O'Leary on
With the passing of the 2018 Farm Bill, there are now a myriad of cannabinoids on the marketplace, all of which are varying in their bodily effects, legality, and availability. Many of these cannabinoids are popularly sold as edibles and cartridges, some of which can only be consumed as such. As terpenes are a key ingredient in determining the flavor and physiological effect of these, we've decided to recommend ideal terpene profiles to pair with each cannabinoid!  For those unfamiliar with terpenes, here's a little reminder: What are terpenes?  Terpenes are all-natural aromatics, ingredients added to cannabis products, food, drinks,...
Posted by Jack O'Leary on
The International Federation of Essential Oils and Aroma Trades better known as IFEAT – is a trade association founded in 1977. It represents the interests of companies involved in the production, processing, trading, and manufacturing of the many thousands of ingredients used in flavors, fragrances and aromatherapy. Recent decades have witnessed rapid growth in these sectors and worldwide every country and almost every individual uses some of these ingredients. Inca Trail Terpenes is proud to be a member of IFEAT. We consistently look for new ways to work with our customers and peers. Providing the best Terpene for use in the...
Posted by Jack O'Leary on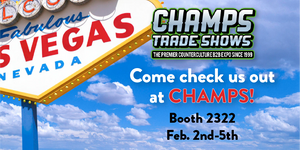 Check us out at CHAMPS Trade Show in Las Vegas on February 2-5! Booth 2322 The show is held at the Las Vegas Convention Center, and those who make it will be offered a one-time deal that you won't want to miss! Champs is one of the biggest and best cannabis trade shows, host to prominent figures in cannabis, thought leaders, entrepreneurs, product developers and manufacturers, and those seeking to grow their knowledge and connections in the burgeoning marketplace. Inca Trail Terpenes is proud to be one of few terpene companies in existence, and one of two at the show. Come...
Posted by Jack O'Leary on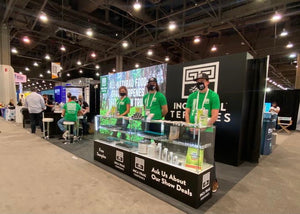 Thank you to all who stopped by our booth and made this past MJBiz our best one so far! It was a pleasure educating people about our products, about terpenes, their application, use, potential and future.  Remember to go all-natural with Inca Trail. The people at MJBiz spoke, and our botanically derived terpene blends truly are the highest quality, for the lowest price. Thanks to our team, we were able to illustrate the importance and potential of these crucial plant compounds in the cannabis industry as a whole. Very soon, terpenes will be a bigger part of the cannabis conversation and we are...
---