Posted by Jack O'Leary on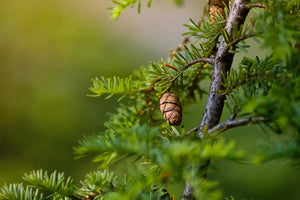 At Inca Trail it's safe to say we're more than bullish on the prospective future of terpenes. Both in and out of the cannabis industry, we believe terpene isolates are underutilized and their utility and potential will only be more and more realized as we help demystify these powerful plant compounds.  First of all.. if you're wondering, what's a terpene? We got you. ter·pene [/ˈtərpēn]  "any of a large group of volatile unsaturated hydrocarbons found in the essential oils of plants, especially conifers and citrus trees." Vague, we know. A terpene is essentially a broad classification of natural plant compounds comprised of...
Posted by Jack O'Leary on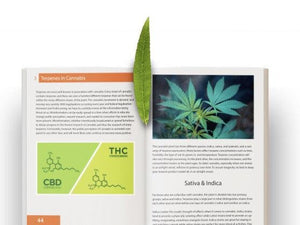 Terpenes represent the aromatic and flavor building blocks of our natural world. They exist in virtually any plant that contains a fragrance and taste, which also happens to include cannabis. They are a vast classification of chemical compounds found in trees, fruits, plants, vegetables, insects, and all throughout nature. The benefits of terpenes have been scientifically evident since at least the 1900s but have been used throughout human history in one form or another. WHY TERPENES? Dictate your product's effect, flavor, and consistency with Inca Trail's pure food grade terpenes. Whether its a cannabis cartridge, a candle, a body wash,...
Tags:

algae, all-natural, alpha-pinene, anorectic, anti-bacterial, Anti-inflammatory, Anxiety, Appetite, apple, aromatherapy, Artichoke, baking, Banana, basics, basil, beer, benefits, Beverage, body, butter, camphene, candles, candy, cannabis, Cherry, cinnamon, clarity, clean, cloves, Cocktail, coconut, conifers, cooking, coronavirus, cream, culture, dessert, drinks, earthy, Eucalyptus, Floral, flower, flowers, focus, food, fruits, fungi, geraniol, Germs, ginger, Grape, hand sanitizer, Headaches, health, herbal, Home, Honey, human, humulene, indica, infused, insect, insects, Lavender, Lemon, libido, Lime, limon, limonene, linalool, Lotion, Mango, marine, meditation, memory, Migraines, mind, Mojito, munchies, myrcenaries, myrcenary, Natural, oil, Orange, oregano, Peppermint, Pina Colada, pineapple, pinene, plant, terpenes