Posted by Jack O'Leary on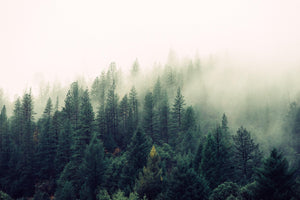 Have you ever been encompassed entirely by trees, taken a deep breath of crisp forest air and felt a calm zen? If you've ever wondered what makes the air so fresh, why the trees make you feel serene (and why all air can't be that crispy), then you're in the right place. It's largely due to terpenes.  Terpenes are naturally occurring chemicals found all throughout the world, emitting a spectrum of distinct scents. Currently, approximately 55,000 terpenes have been identified. A wide and diverse array of organisms produce terpenes including conifers, flowers, insects, marine algae, and sea slugs, among many...
Posted by Jack O'Leary on
Sleep is one of the most important parts of your day. A good night's sleep is incredibly important for your health. In fact, it's just as important as eating healthy and exercising. Unfortunately, there's a lot that can interfere with natural sleep patterns. People are now sleeping less than they did in the past, and sleep quality has decreased as well.  There is an overwhelming abundance of scientific data bolstering the importance of sleep: Poor sleep is strongly linked to weight gain. Sleep is important for various aspects of brain function. This includes cognition, concentration, productivity, and performance. Poor sleep is linked to depression...